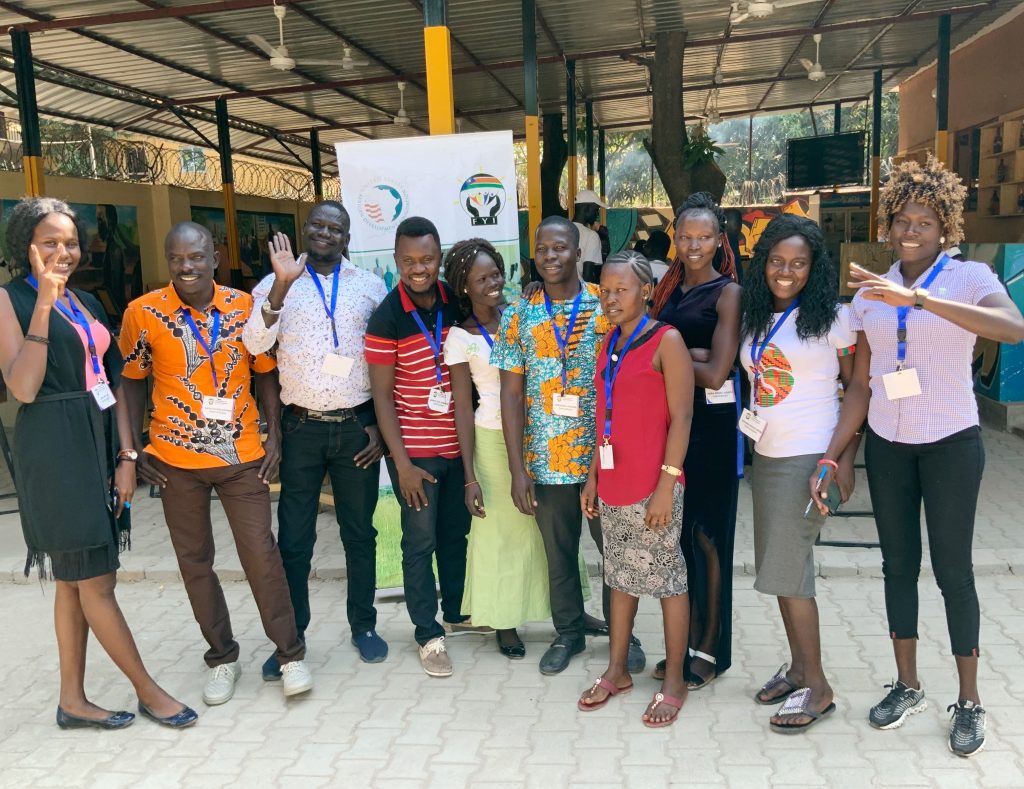 On the 12th of January 2021, Foundation for Youth Initiative and Whittaker's Peace and Development Initiative jointly organized our second boot camp exercise in Juba selected youth groups who were drawn from the WPDI's pool of trained youth in Central Equatoria State in South Sudan. This 4 day Boot camp took place in DefyHate Now's aesthetically pleasing office space and conference hall in Juba. The boot camp was structured to provide youth with hands-on business skills designed to help them build strong business models that play roles in developing business ventures and at the same provide them with the platform to pitch business proposals that can be screened and selected for funding upon approval by USADF.
The Business Canvas Boot camp was successfully conducted from January 12th -15th January 2021 in Juba, South Sudan. Initially, a list containing 25 delegates was proposed from the pool of WPDI's trained youth but this was trimmed down to 12 delegates given the situation of COVID-19 protocols and their associated measures. The participants were transported to Juba from their respective counties and payams, accommodated in hotels in Juba for a period of four days of the exercise. The FYI team trained the participants in business tools that gave them skills to generate ideas, refined proposals, and competed for their venture before the 3-man panelists.
Out of the 12 participants that pitched their Business plans; and make a selection of 10. The Seed capital support the participants will receive in 2021 is an initial $10,000 each to 10 selected winners of the Business Plan Boot camp Competition. FYI's team came up with a scorecard with a list of criteria for scoring the business plan pitches for the participants. This scorecard system ensured a very fluid and authentic and most importantly fair scoring of the presentations to ensure full transparency that is going solely based on the business idea fitting the right selection criteria which are; the viability and profitability of the business idea, whether the aim and goal of the business was achievable; the market analysis competency; value proposition, marketing, and sales strategy; socioeconomic impact on surrounding communities and the risk and loss assessment amongst other components. Ten out of the 12 applications, as indicated above, were selected based on the predetermined criteria, and they were recommended for further development and funding upon approval by the USADF.
Photo Gallery of Boot camp: