FYI Senior Management Team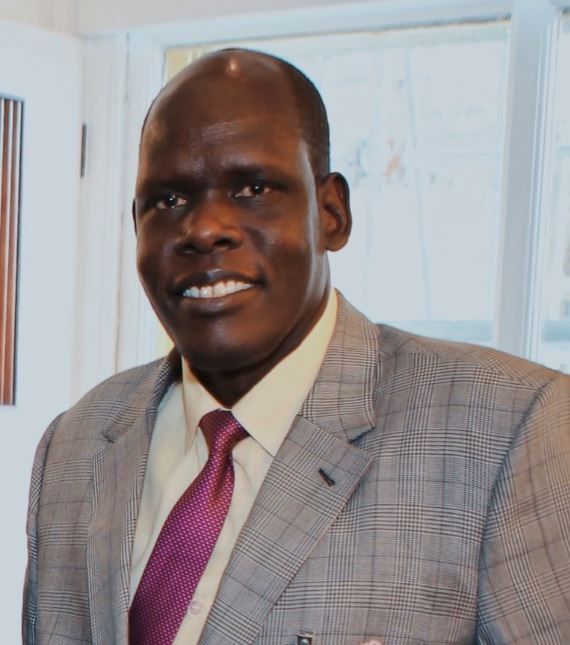 Albino Gaw Dar
Chief Executive Officer
Albino is a sociologist with 10 years of experience in management of international NGOs funded projects and private sector development. He is a social development specialist and has led Foundation since its inception in 2011. Currently, he is a CEO overseeing Foundation's programs and projects implementations and maintains awareness of the Foundation's competitive market landscape, expansion opportunities and organization growth. Prior to joining Foundation, Mr. Albino worked for GIZ as community development officer, executive secretary for South Sudan Public Grievances Chamber, and research director of South Sudan Employees Justice. Currently, he is a lecturer of the Department of Sociology at the Upper Nile University. Albino obtained a B.A in Sociology from the University of Gondar/Ethiopia and an M. A from the Kampala International University. He also obtained several professional certificates from different institutes including University of Maryland in Washington DC, University of Ghana in Accra and OSSREA Institute in Addis Ababa.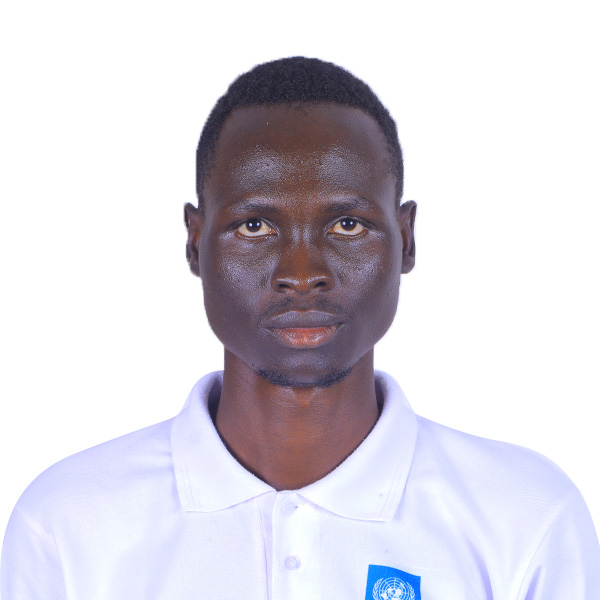 Luk T. Tot Dong
Financial Analyst
Luk is a passionate and curious budding young entrepreneur, finance analyst with over 5 years of experience building financial sector capacity. Currently, Luk manages FYI's Finance Division where he assists youth enterprises, farmer cooperatives and other grant recipients in prefunding analyses including cash flow and profit assessments to determine the profitability and sustainability of proposed projects. Prior to Joining FYI, he works as Program Manager of the Young-adult Empowerment Initiative (YEI). Luk is a founding member of Upper Nile Institute of Public Health (UNIPH) and Co-Founder of Snoop Magazine and Junubi-Tunes Co. Ltd. the first online South Sudanese Music App. Prior to that, he Co-Founded Eco-Solution Ltd, a company that turn plastics wastes into usable products such as eco-tiles. He was an alumnus of Tony Elumelu Foundation, an Entrepreneurship program that supports businesses with seed capital. Currently, he is pursuing a Bachelor of Economics and Finance at Mount Kenya University, and a degree in computer science at the University of Juba, He graduated with a Diploma in Banking and Finance from Mount Kenya University. Luk served as Finance Secretary of Phow Community in Kenya and General Manager of Junub Peace Ambassador. He was an apprentice and scholar of Alaska Sudan Medical Project/Alaska Sudan Health Initiatives in (2009-2014) and (2014-2016) respectively.
He also obtained professional training including certificates in Grant Management for Non-profit and Profit-making organizations, proficiency in the use of advanced Excel, and data analysis software, QuickBooks, and other accounting software.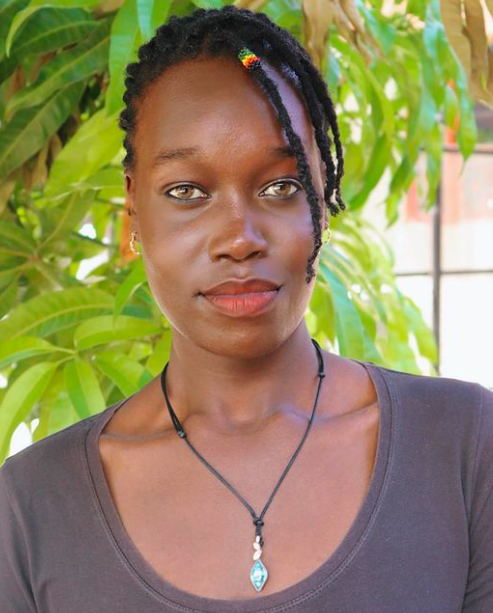 Nyarow Agar
Project Development Officer
Nyarow is a communications and media specialist. She is also a monitoring and evaluation expert. Currently, Nyarow is a Project Development Officer at the Foundation where she oversees the project development processes and management of multiple projects. Given her background in media, Nyarow also performs other duties at the Foundation including content creation, social media management, networking and relationship building. Prior to joining the Foundation, she worked for various service industries in customer service, the media; film making, journalism, graphic design, catering to a complex client base that included humanitarian nongovernmental organizations in South Sudan. She is also a freelance artist who contributes greatly to her creativity. Nyarow obtained a B.A in Media and Communications, a composite degree with combined elements of Business strategy from the Swansea University in Wales- United Kingdom. She also obtained several professional certificates in CSS, Graphic Design, Photography, Social Media Marketing, Journalism and Film production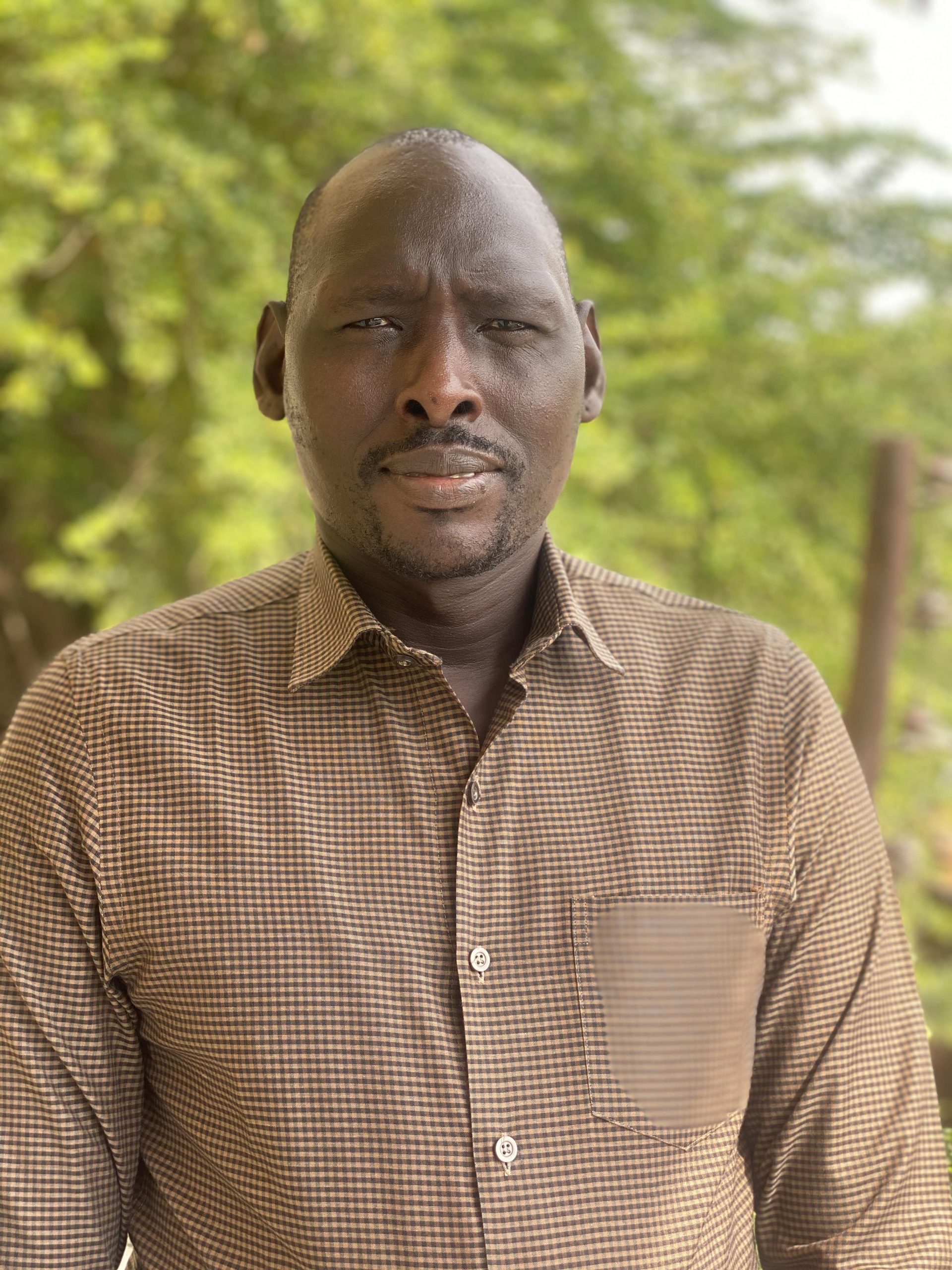 James Gnoch
Assistant Finance Officer
James is a financial analyst with over 14 years of work experience in financial management. Prior to joining the Foundation, James served in various capacities, both government and NGOs in South Sudan. With the government, James served as Director for Administration and Finance in the ministry of Physical Infrastructure and Rural Development in Upper Nile State, Assistant Director at the national Ministry of Finance and Economic Planning, and Assistant Inspector for agriculture extension at the national Ministry of Agriculture and Forestry. James also worked as Finance Officer for International Organization for Migration, (IOM) Food and Agriculture Organization (FAO) for two years consecutively. Finally, James worked also as a Finance Officer for INTERNEWS funded project under the Foundation for Youth Initiative before being competitively recruited as a Finance Officer Assistant. He also assists the Finance Officer of grantees in the preparation of financial reports. James obtained MBA in Business Administration at Ain Shames University, Egypt, and M.A in Development Studies at Kampala International University, Uganda. He obtained PGD in Accounting at El Nileen University, Sudan. James had also obtained a B.SC degree in Agricultural Resource Economics and Management at Debub University, Ethiopia. He also obtained professional training including certificates in financial management and HR for NGOs at INTERNEWS project, Ph.D. candidate for research methodology at the University of Juba, and conflict resolution at Makerere University, Uganda.