Transforming Agriculture through Cooperative Institutional Development and Capacity Building
Through funding from the United States African Development Foundation (USADF), Foundation for Youth Initiative (FYI) supports farming cooperative groups in South Sudan by way of capacity building and cooperative institutional development. Kuru-Ko Wate Women's Self Help is one of the cooperative groups that FYI has worked with and helped transform through the Fresh Vegetables and Spice Processing Capacity Building Project.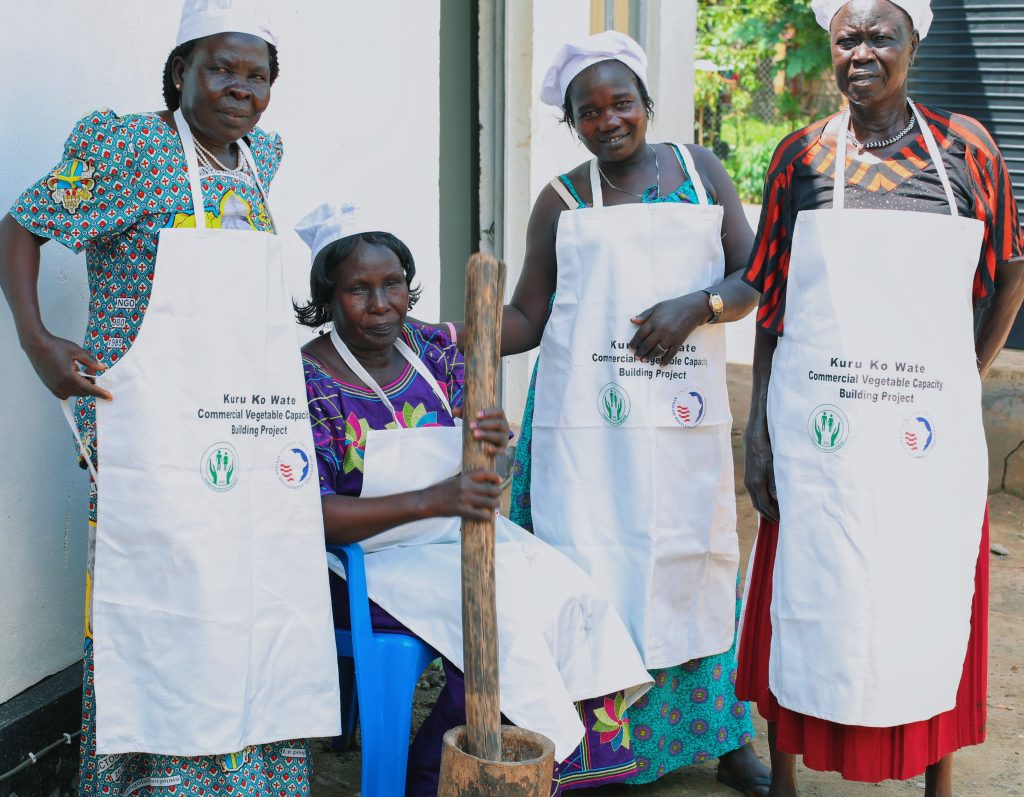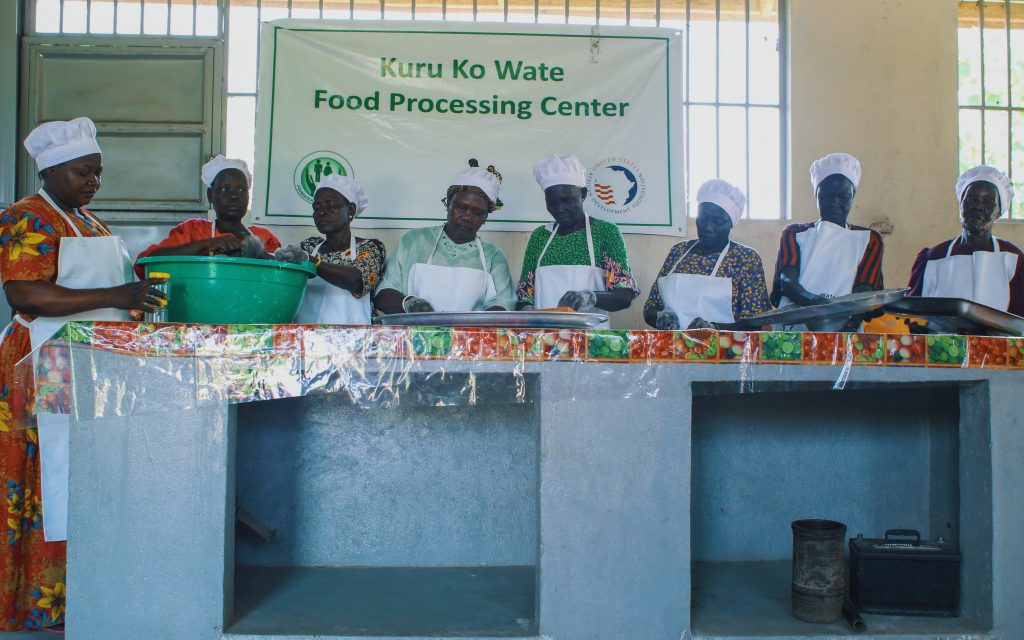 Before the start of the project, Kuru Ko Wate was having difficulty in understanding the seasons and weather and particular crops that should be planted at each season. The climate led to poor/low yields for this co-op.
Vegetables and fruits are important components of South Sudanese dishes. Vegetables and fruits are grown under nearly all farming systems. The potential for growing Amaranthus, Sukuma wiki (Kale), Onions, Okra (Lady Fingers), Tomatoes, Eggplants, Potatoes, Cabbages, Bananas, Mangoes, Papayas, Oranges, Lemons and Pineapples is very high. Their short maturity, quick ground cover, relatively high productivity, and adaptation to a more marginal soil condition allow farmers significant flexibility on how they incorporate the crop into their farming system. Currently, most of the vegetables and food commodities sold in South Sudanese markets are imported from Uganda which makes the products more expensive to the poor public despite the country having the potential to produce its own food and possibly export to neighbouring countries. KKSH took the initiative to breach this high-demand market plus adding value to their products by processing spices with them.
KKSH has improved its management capabilities and transformed the group through capacity building and engagement of embedded experts who taught KKSH production, processing, marketing, and financial management. Vegetable yields increased from less than 1 ton per hectare to about 3t/ha and members' standard of living also drastically improved. The group managed to acquire high-quality seeds that they provided their farmers with in order to increase the value of their agricultural yield and quality of their products- which meant more production of their spices which they also package and sell in multiple supermarkets across Juba; Jet supermarket, Phenicia Supermarket and Diesel Supermarket and in the future with more revenues and a production increase, they seek to expand to supply more supermarkets within Juba attempting to establish dominance in the market. Also, the multiple trainings carried out amongst the members benefited them by building their capacity in business knowledge which they apply to their own individual businesses and personal lives (improved livelihoods).